The trail of lycra on the floor extending well beyond my toes means that I already know the answer. You see I have the booty of Beyonce and the legs of a female Hobbit. And when it comes to performance activewear, 'off the shelf' just doesn't have the right length or compress in the right places. 
The brilliant Maaike (an avid runner) has done it again - sourcing the impossible holy grail of Recycled Eco Mat Sports Lycraso that we can run, dance, bounce, and sweat it out in comfort (and a whole lot of colour - you should check out the Magenta!).
More recently, she sourced some high quality Quick Dry Sports Jersey. This jersey is both moisture wicking and quick drying, making it perfect for all things sports. It drapes and flows beautifully and would make great sports tops and tanks, both tighter fitting and looser styles. 
To help give you some sporting inspiration, we have compiled our favourite activewear leggings and top patterns so that you too can wrap your one of a kind body in the perfect activewear cocoon. 
PANTS
These are not your average leggings. Each of these patterns has been chosen specifically for a wide range of movement, or selected from pattern companies that are known for their thorough knowledge of drafting with technical materials. 
Super G Tights // Greenstyle Patterns
Specifically drafted for a compression fit, these leggings have the trifecta of awesomeness: a gusset piece that allows for a full range of movement, a full size range, and yes - it has POCKETS! This pattern ticks all the boxes I want for a pair of running skins. 
Size range: Waist 56cm-145cm Hips 81cm-157.5cm
The Virginia Leggings // Megan Nielsen
 The ultimate pair of basic leggings with elasticated waist that you can sew in different lengths, whether you want full length, or short shorts. Of course the pattern includes multiple mix and match options such as narrow and wide waistbands; five inseam options; and cuffs.
Click through to purchase the pattern here.
My Fit Leggings // Apostrophe Patterns
New to sewing activewear? A little bit nervous about getting the sizing right? Then you're going to be as excited as I am about this pattern. No grading between sizes, making things longer or shorter, the MyFit Leggings pattern is made specifically to your measurements. You can choose what elements you want, tell the calculator what percentage stretch your fabric has, enter in all your details and BOOM they make the pattern for you! 
Sizes: EVERY BODY! =D
Design your own perfect fit activewear here.
Cora Tights // Jalie
THE go to pattern company for all my spandex making friends is Jalie. They are the royalty of iceskating and gymnastics leotards so they know how to draft a good pair of leggings. I love how the inbuilt gusset looks so natural and how the colour blocking panel over the back of the calf allows for different materials to be used. 
Size: (Girls and Women's sizes available) Women's waist 69cm- 112cm Hips 91cm- 135cm

Click here to make the stylish Cora Tights.
Avery Leggings // Helen's Closet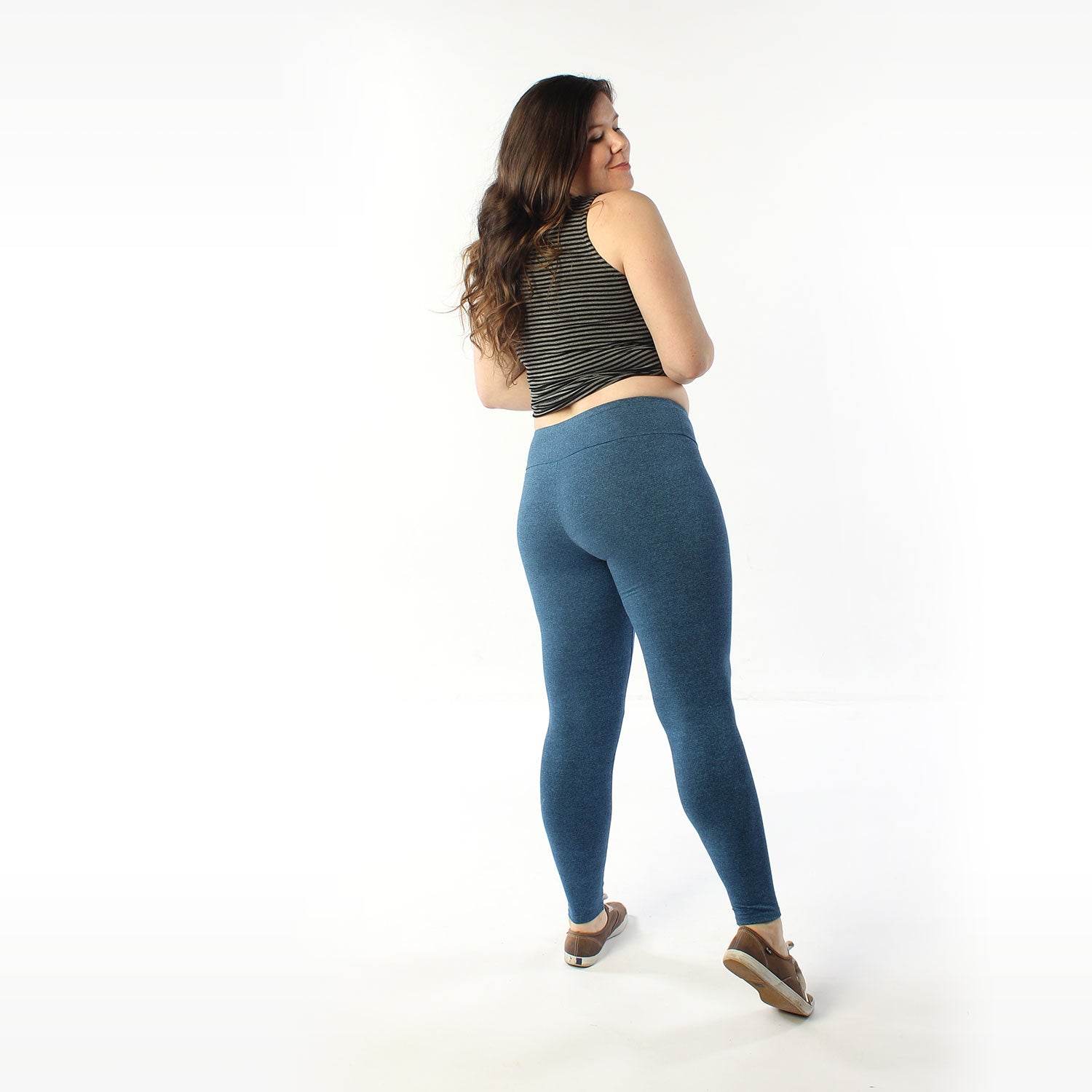 With more of a casualwear/layering vibe than the patterns above, the Avery leggings are specifically designed for comfortable movement and performance activewear materials. Consider these the 'secret pajamas' of the office, or the streetwear that just happens to also be able to comfortably handle a pilates class and then out for coffee!
Sizes: Waist 61cm- 132cm Hips 84cm- 157.5cm
Buy the Avery Leggings pattern here.
TOPS
Coco top // Jalie
Now this is a pattern that I have already purchased and I'm itching to try it out. Most sports tops aren't supportive enough for my gals (DD/E) but I have had some success with ones with a cross over back. The awesome thing about sewing tops is that they require so little material that you could probably make two out of the same material purchase (you know - just in case you muff up the first one)! The colour blocking potential is cute and a great use of leftovers from previous projects!
Sizes: Full bust 53cm - 81cm Natural waist 51cm - 67cm
purchase the Coco Sports Bra here.
Endurance Sports Bra // Greenstyle Creations
These ladies are strapped in and ready for serious business! If you're a B-H cup and looking for a sports bra that you can actually get in and out of (hello FRONT ZIP!) then this one is for you. Because of the zip, it's a little more in the intermediate realm of sewing but don't let that daunt you, use some stabilising tape and you'll be jumping on that trampoline or twirling on those silks in no time!
Size: Band size 71cm- 84cm Cup sizes B-H
Click here to purchase the Endurance Sports Bra.
Maris (Sports) Bralette // Madalynne Intimates
Originally designed as a bralette, the Maris has proven that it can hold its own at the gym. If you're feeling a little more daring in the neckline and don't plan on trail running this sports bralette option could be your answer. Designed to be all day wear has its advantages! Go from work straight to your class, or stretch in your lunch break in comfort, or lounge around at home looking glamorous and then bust out a salsa class online! I'm always on the look out for a comfortable all day support that doesn't involve wires. Actually now that I've checked out the IG #marisbralette I think I just talked myself into trying this pattern... 
Sizes: Full bust 72.5cm - 128.5cm  Cup sizes B-H
Get curious about the Maris Sports Bralette here.
The Ulitmate Sports Bra // Sew-so-easy
This pattern is **FREE** and for those of you who are considering dipping your toe into the water, here is your low risk entry point. Mayra leads you through the whole process, even including instructions for those who are using a normal sewing machine rather than an overlocker (serger). Supportive, comfortable and vanilla. Sometimes it's just what you need to get started.
Sizes: Full bust 76cm - 127cm.
Start your activewear journey here.
And because no workout wardrobe would be complete without a few different tanks and pullovers to take you from the car to class, here are four patterns that are sure to turn heads for all the right reasons!
Wardrobe Builder T-Shirt // Wardrobe by Me
This has to be the most versatile pattern in the collection! Maaike has made up this top in so many fabric bases, most recently, the Quick Dry Sports Jersey,and wears it on her regular runs. (You may need a few, these will surely be on high rotation)
Telluride // Little Lizard King
Try something a little different and let the breeze cool your back in the Telluride activewear top in a colourful cotton jersey.
Sizes: Bust 80cm- 114.5cm Hips 86.5cm- 120.5cm
Olympia Pullover // Pattern Niche(formally New Horizons)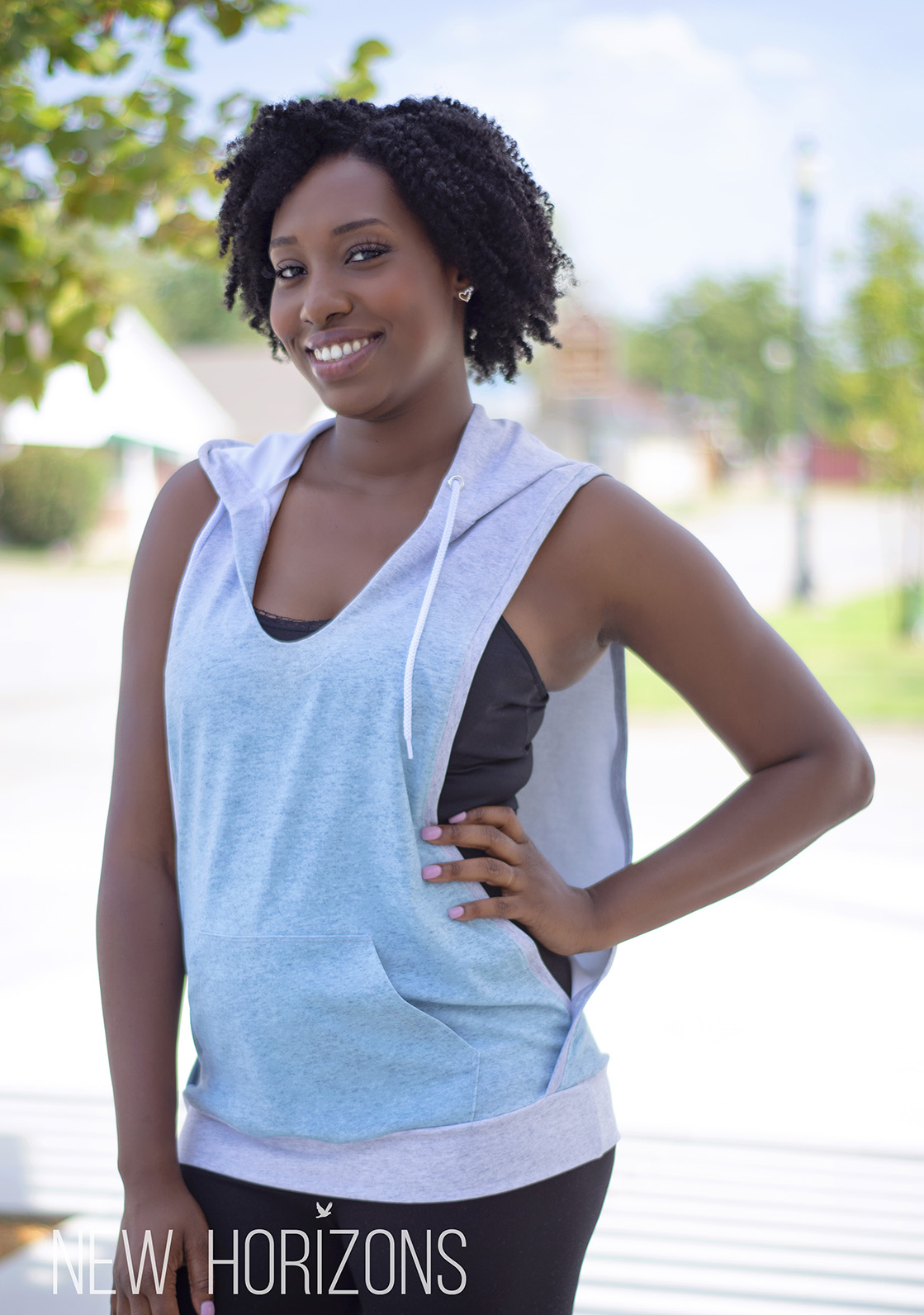 Sassy, versatile and light. There be no sweat patches here! Try something a little different by sewing it up in a French Terry.
Purchase the Olympia Pullover here.
Solo Tank// Greenstyle Patterns 
For those who like to keep it simple while working out, the Solo Tank is a great option for a jog, or a quick cover up after your work out. The loose fit is comfortable and the deep underarms let you show off your co-ordinating crop top. 
This pattern would be ideal in the quick dry sports jersey or bamboo jersey, depending on your moisture wicking needs. 
Purchase the Solo Tank here. 
---
When shopping for activewear fabrics, don't for get to include your stretch needles, non-roll elastic, Maraflex thread and Maxi-Lock overlocker thread so that you can go from post box to post workout in record time!